Weight Loss Plan
Choose Meals
Checkout
Weight Loss Plan
Meatball Pizza
37g Protein 41g Carbs 10g Fat
How many meals per delivery?
Would you like breakfast?
Subscribe for FREE shipping
Schedule your order to be delivered every week. You can cancel this at any time
Weight Loss Plan
8 Entrees
No Breakfast
Delivery: Every Week
Subtotal: $115.60
Shipping ranges from $9.95 - $39.95
We are a subscription service. When you sign up with us,
you are charged every week and have food shipped to you every week by
default - unless, of course, you choose to skip a week of food or pause
or cancel your subscription. We also offer a bi-weekly option during
checkout.
When you do sign up, you will notice in
your account that, aside from the meals you selected for your first
order, we also display seven orders into the future for you, with
pre-selected menus that basically duplicate your original order.
The menu we select for each order is based
on the meals you had selected during your first order.  You are free to
go in and update the meals for any future week to whatever you desire,
provided you do so by the order cutoff date for each week.  We will even
send you an email the day prior to your billing to remind you to make
changes in your account if necessary. (We sometimes allow a little extra
time to change meals aside from that, but just take notice of the
deadline.)
Our main goal is to make eating healthy as convenient and easy as possible! 
We currently ship on Mondays and Wednesdays. Listed below you will find our complete shipping schedule.
Monday Shipment- Orders placed anytime Monday through Thursday EST will ship the following Monday
Wednesday Shipment - Orders placed anytime Friday through Sunday EST will ship the following Wednesday
Once your order is shipped, meals will be in transit for
1-2 days.
On your shipping day, we will send you a shipping confirmation email with your FedEx tracking number and expected deliverydate.  
If you have any problems with your meals arriving on your
delivery date please contact us immediately!
Please note that delivers can sometimes arrive as late as 10PM, we try our best to get the meals to you as quickly as possible so that you can start enjoying our fresh, healthy meals! 
We use custom insulated coolers during shipment to keep your food tasty and fresh!
Our custom packaging is designed to extend the shelf life of your meals. We seal each meal with our custom Vacuum Sealed Packaging.
All meals will remain fresh for 7 days in the fridge following delivery. Meals can be frozen to maintain freshness for longer
periods of time.
Weight Loss Transformations
---
"Fuel Meals has been a life saver for me! Ordering from this company has allowed me to stay on track at all times, always supporting my preparation especially while competing! This was a 3 month transformation and I lost 12% body fat with Fuel Meals!"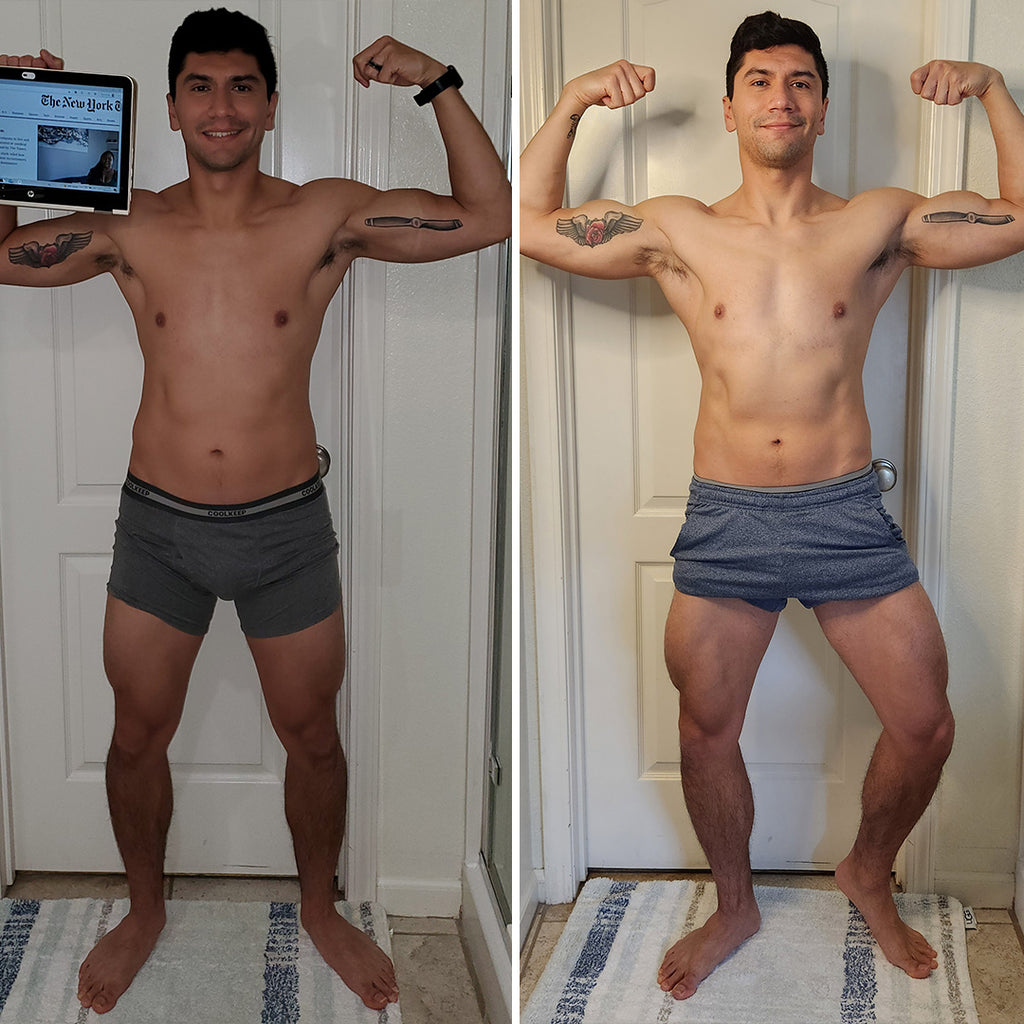 "Before, eating healthy was not part of my daily routine but with fuel meals, a healthy diet has become a great part of my life and I have definitely seen results! Super efficient for a busy life and makes it easy when meals are shipped every week so definitely would recommend to friends...which I already have!"
"Fuel Meals has supported my fitness and diet goals in a very big way. The delicious meals provide a precise macronutrient breakdown that makes it easier for me to track protein, carbs & calories in a seamless way. As a result, I am enjoying greater energy and strength in the gym. I am also noticing a huge change in my physique. Thank you Fuel Meals for supporting my goals to thrive personally and physically!"